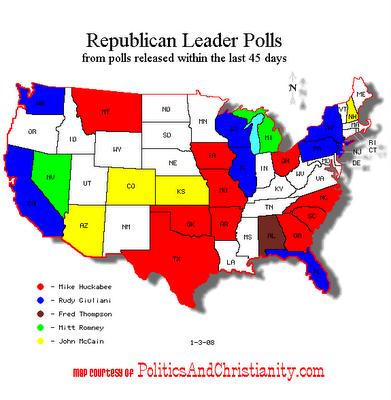 According to various polls, the site says Huckabee is currently leading in 10 states: Iowa, Montana, Missouri, Arkansas, Oklahoma, Texas, Ohio, North Carolina, South Carolina, and Georgia.
Of course, some of those polls are close and even shifting. On the positive side, there are several close states Mike could pick up - especially after an Iowa win, and if Thompson drops out (as is currently rumored).
New York, as expected, is in the Giuliani list. We have to hit the ground running to get ready for February 5.